The Everyday Meander Sweat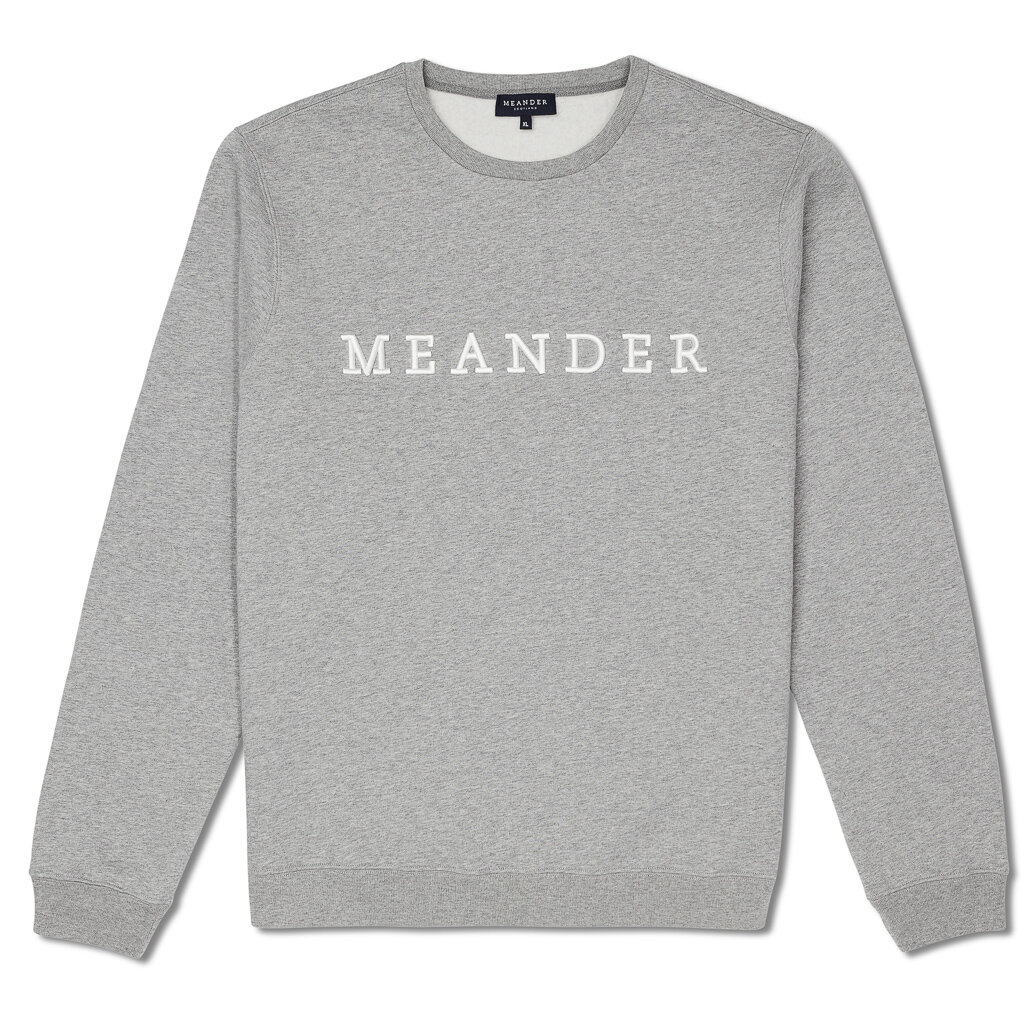 The Everyday Meander Sweat
A classic sweat made with soft brushed organic cotton and treated with Polygiene anti odor technology which means you can wear it all week long without the need to wash it.
We recommend taking the Everyday Sweat on your travels, daily commute or simply enjoy lounging in comfort all day long.
Features +
Organic cotton sweat with luxurious and soft brushed inside finish

Wear more. Wash less with Polygiene anti odor treatment
Fabric & Performance +
100% Organic Cotton

Treated with Polygiene Stay Fresh technology
Manufacture +
Fabric is sourced from a mill in Porto, Portugal specialising in performance fabrics and sustainable materials

Product is manufactured in Porto, Portugal
Care +
This garment can be machine washed at 30 degrees using a non bio detergent

Cool iron on reverse
Sizing info +
Pre-order now and save 15% | Stock due late October
Wear More | Wash Less
With Polygiene you can wear more, wash less and be climate smart! Washing and drying clothing can account for two thirds of its environmental impact. We partnered with Polygiene to infuse silver salt (from recycled silver) into our Tee and Sweat range. Polygiene treated textiles can be worn several times before washing, which saves water, energy, time and money and improve the lifespan of the product.
Organic Cotton
Made with organic cotton is grown using methods and materials that have a low impact on the environment while maintaining soil fertility and eliminate the use of toxic substances in pesticides and fertilisers. Organic cotton uses significantly less water (up to 88% less) and less energy (up to 62% less) to grow compared with non-organic cotton and significantly reduces greenhouse emissions.
Minimalist Design | Ultimate Performance
We wanted to create a minimalist design available with or without branding, one sweat that's all about the premium performance fabric with a relaxed silhouette. Designed to be totally versatile, wear it to the office and cycle home or wear out to the bar and you'll always look stylish and feel comfortable. The Everyday Sweat is the only sweat that you'll ever need.
30-day return policy
Free shipping & returns within the UK & EU. 30-day money back return policy.
Money-back guarantee
If you don't like your purchases, we offer a full refund with no questions asked.
Quality Guaranteed
Built to last. We guarantee the quality and performance of all our products.